WHAT WAS YOUR DREAM AT 13?
One girl can make a difference- for herself, her community, and the whole world.
She just needs to be given a chance.
What was your dream at 13? Did you want to be a teacher? A musician? Or maybe a nurse? We want to hear your story!
Magdalena's dream is to be a lawyer.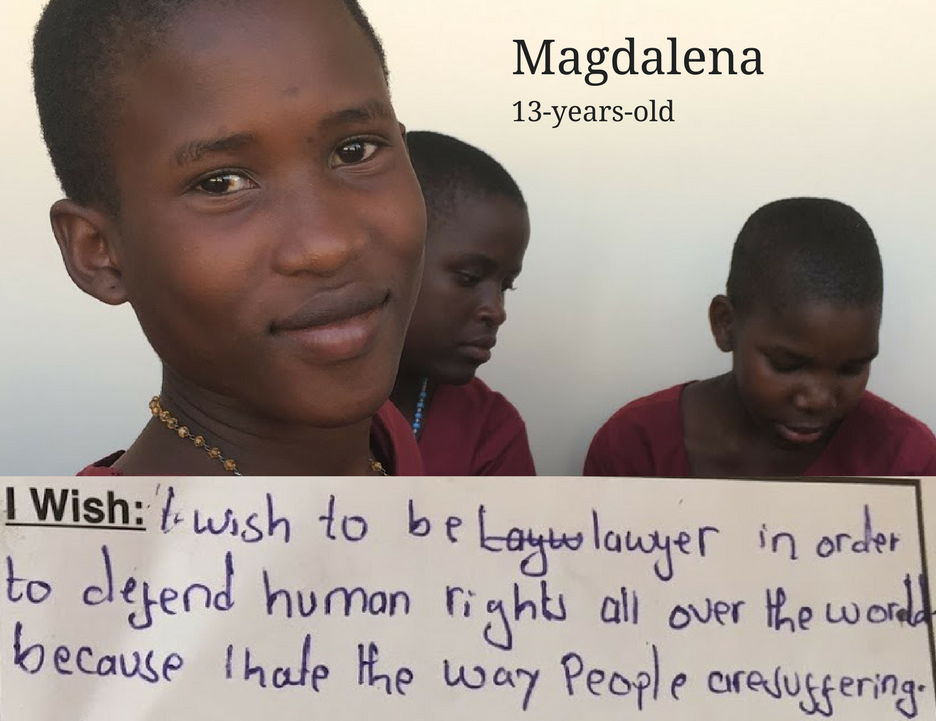 Hundreds of thousands more girls have dreams like Magdalena, but generational poverty and harmful cultural traditions prevent them from being able to pursue them. Overcrowded and unsafe schools, sexual abuse, family chores and obligations, female genital mutilation, and child marriage are some of the most common barriers to education for these girls.
Girls Education Collaborative's mission is to remove barriers and to give all girls the opportunity to have a safe, holistic, and quality education. Our first project, the Kitenga School For Girls, run by our partners, the Immaculate Heart Sisters of Africa, has enrolled 59 girls in our inaugural class this year.
Many more girls are waiting.
Please click "Fundraise With Us" to sign up and get your own fundraising page today. Share with us, your friends and family what your dream was at 13 by using the hashtag
#mydreamat13
. Every dollar you raise will help girls around the world get one step closer to reaching their dreams.
Because there's nothing a girl can't do.